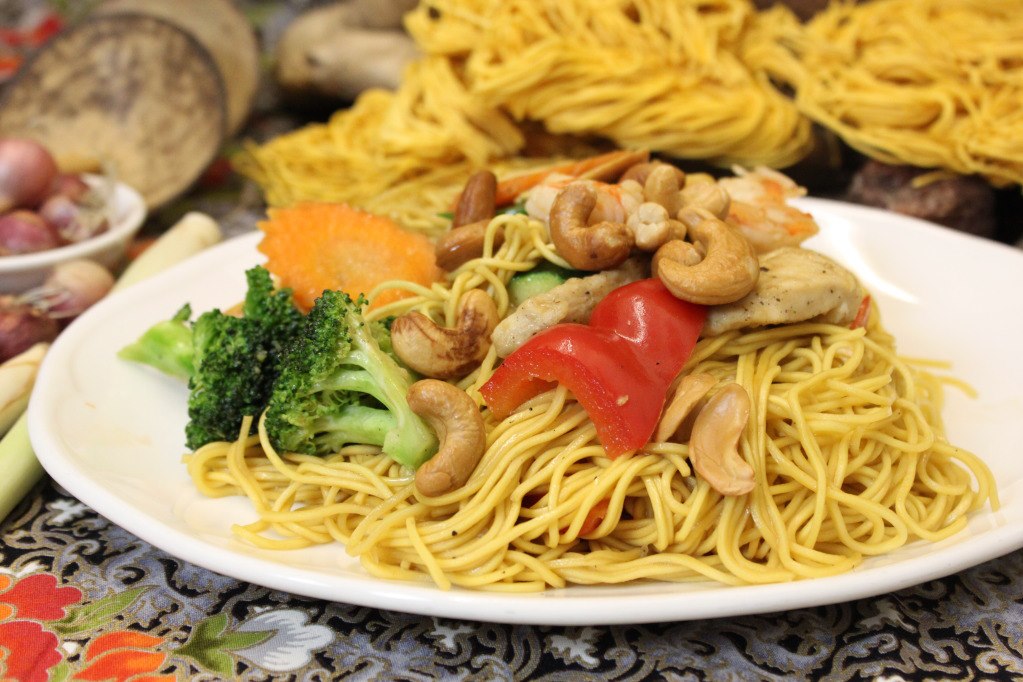 Eat In Fully Licensed Restaurant
Come and experience Nancy Lam's unique brand of family style, Indonesian inspired cooking. Nancy's team welcome you with a warm and friendly service offering good, honest, freshly-cooked cuisine.
Start with an exciting selection of champagne and non-alcoholic cocktails. Then indulge in a wide variety of dishes ranging from mild, medium to sizzling hot! Favourites include her famous satay, barbecued prawns, rendang and other homely delights.
Opening Hours Wed - Sat 6.30pm til 10.30pm
Take Away Collection
Order your takeaway direct from our Clapham/Battersea restaurant.
We do offer this service as Collection Only from Wednesday to Saturday.
Please see the MENU
Please call:
020 7924 3148

to place your order
Tel: 020 7924 3148
Address: 56 Lavender Hill
Battersea
London
SW11 5RQ
Open: WED-SAT 6.30pm til 10.30pm
My parents used to eat at Nancy's in the late 1980s before I came and destroyed their free child-less life. When I moved here 9 months ago they were pleasantly surprised that Nancy Lam Enak Enak was still going strong.
The food itself is packed full of flavour and are very wholesome. Beef rendang was lovely, Gado Gado is my all time favourite and the pudding of fried banana with Mango sorbet is to die for.
Thoroughly recommend Nancy Lam Enak Enak - it's a little gem in the heart of Clapham.
~ Philippa B
Discovered Enak Enak on Lavender Hill about a year ago. I have been coming here regularly with my friends. The food is amazing. The best Asian food in town. Nancy always here to chat and cook. Not like some of the celebrity chef restaurants where they are not even at the restaurant.
~ Christopher Lai
Can't believe I've lived in Clapham on and off for 11 years and never eaten in Nancy Lam's. As an hotelier I have eaten in many a fine establishment and I was very impressed with the quality of the food here. All the recipes are from Nancy's repertoire of Indonesian dishes and all the sauces made from scratch. She is proud of the fact she sources all the meats and fish locally and not from fish farms and you can definitely tell the difference. Nancy was present on the evening and made some great recommendations for us including her Beef Rendang which was an unchanged 30 yr old recipe which should remain unchanged, as it was stunning. The likes of Marco Pierre White and AA Gill have passed through restaurant doors and that alone should tell you something about the quality. If you love food you will love Nancy Lams!!
~ Irishroverr